Hot Sale Barite Ultra Fine Powder Mill
Barite Ultra Fine Powder Mill is an ultra-fine powder mill independently developed by us. The grinding fineness can reach 3000 meshes and is suitable for more than 1000 minerals (Mohs hardness less than 7). It is widely used in the fields of chemicals, construction, coatings, plastics, etc.
Product Introduction
Barite Ultra Fine Powder Mill is an ultra-fine powder mill independently developed by us. The grinding fineness can reach 3000 meshes and is suitable for more than 1000 minerals (Mohs hardness less than 7). It is widely used in the fields of chemicals, construction, coatings, plastics, etc. It is especially suitable for industries that require high powder fineness, such as high-end coatings. Finer powder can improve coating quality and aesthetics, and reduce film thickness.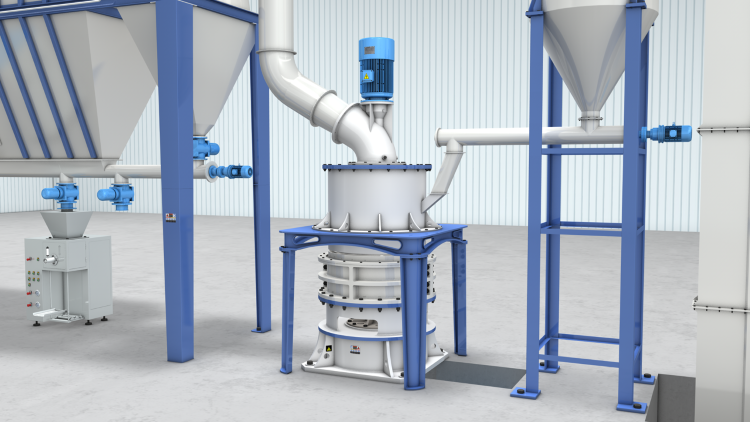 What is Barite?

The main component of barite is barium sulfate. As a non-metallic mineral with high specific gravity, it is a very popular commodity on the market. Pure barite is white and shiny, and often gray, light red, light yellow, etc. due to the influence of impurities and mixed substances. Barite is chemically stable, insoluble in water and hydrochloric acid, non-magnetic and non-toxic.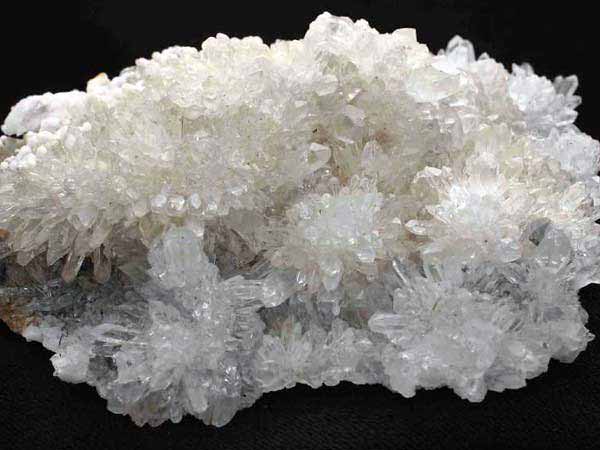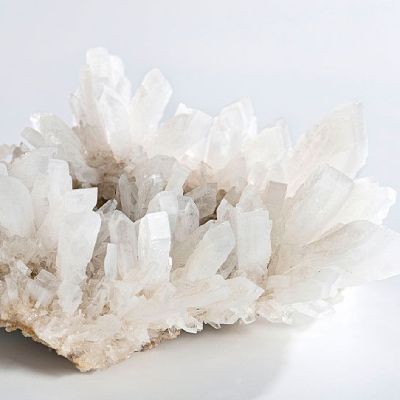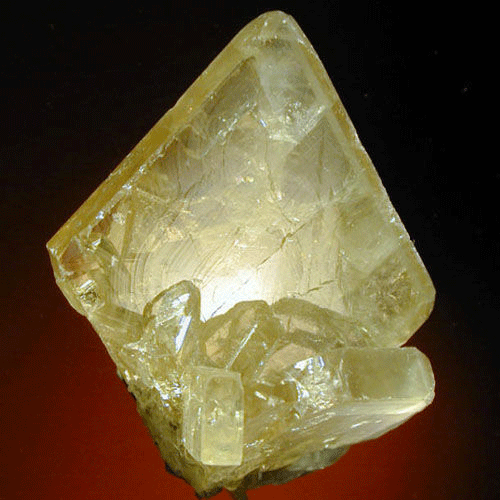 What is Barite Powder Used for?

Barite is the preferred weighting agent for oil and gas exploration drilling fluids to prevent explosions on the ground; it is also used in medicines and pigments, and can also be used as a paper filler in the pharmaceutical, paint and paper industries.
• Drilling mud weighting agent: the fineness of barite powder should reach 325 mesh or more, if the fineness of barite is not enough, precipitation is easy to occur.
• Lithopone pigment: high-quality white pigment, which can be used as raw material for paints and painting pigments, with a fineness of 1250 mesh.
• Chemical raw materials: Barite can be used as raw materials to produce various barium-containing chemical raw materials, such as barium carbonate used in glass, which can increase the refractive index of glass and improve other optical properties; barium chloride can be used as an agricultural killer Insect agent; barium permanganate can be used as a green pigment.
• Industrial filler: In the paint industry, barite powder filler can increase the thickness, strength and durability of the paint film; in the paper industry, rubber and plastic industries, barite powder filler can improve the hardness, wear resistance and aging resistance of rubber and plastics.
• Mineralizer for cement industry: barite can greatly increase the strength of cement.
• Radiation cement, mortar and concrete: Barite has the ability to absorb X-rays. Barite powder is used to make barium cement, barite mortar and barite concrete, which can be used to replace metal lead plates to shield nuclear reactors and build scientific research and hospitals. X-ray-proof buildings.
• Road construction: Enhance road durability and extend road life.
• In addition, it is also widely used in the pharmaceutical industry and other fields.


How to Grinding Barite?

Barite is a non-renewable resource, so we must make full use of it and not cause waste. According to its different application fields, there are different fineness requirements, we must reasonably choose the grinding equipment, HGM barite ultra fine powder mill, powder fineness can be adjusted, the range of 325-3000 mesh, basically can meet the barite in each application The field of powder fineness requirements.
1. Broken
The barite bulk material is crushed by the crusher to the fineness (15mm-50mm) that can enter the mill.

2. Grinding
The crushed small pieces of barite are sent to the silo by the elevator, and then sent to the grinding chamber of the mill evenly and quantitatively by the vibrating feeder for grinding.

3. Classification
The ground material is classified by the classifier, and the unqualified powder is classified by the classifier and then returned to the host for re-grinding.

4. Collect powder
The powder that meets the fineness is separated and collected in the dust collector through the pipeline through the airflow. The collected product powder is sent to the finished product silo by the conveying device through the discharge port, and then is packaged by a powder tanker or an automatic baler.
Why Choose Barite Ultra Fine Powder Mill?

HGM series ultra fine powder mill is a kind of high-efficiency and low-consumption ultra-fine powder processing equipment. It successfully replaces the traditional jet mill and the complex process of ball mill grinding and powder selection, greatly reducing production costs. Improve the fineness of the product. Thousands of domestic users have proved that the equipment has the advantages of superior performance, stable quality, simple operation and convenient maintenance. It is an ideal equipment for ultra-fine powder processing. The equipment investment is small, the operation is simple, and the equipment can operate continuously for 24 hours.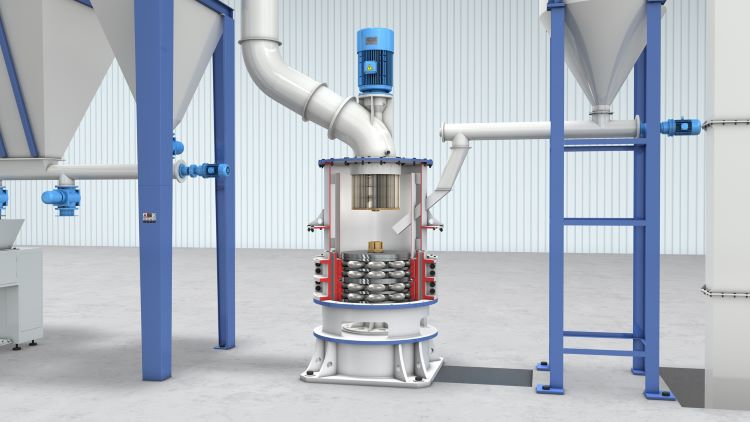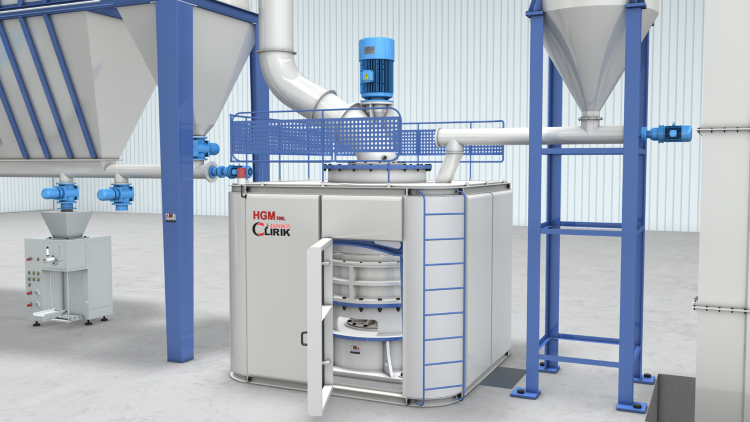 1. High-yield and energy-saving: Compared with ordinary stone grinders, the output of HGM mineral grinder is 40% higher, and the power consumption is reduced by about 20%~30%.

2. High wear rate and long service life: Because the grinding ring and roller are forged from special materials, they have a high utilization rate.

3. Green and environmental protection: closed system, pulse bag filter and muffler, greatly reducing dust pollution and noise.

4. Cheaper price and high quality: Because our Shanghai Clirik is a manufacturer of HGM series grinders, you can get grinders from us at the cheapest price, and we will provide quality pre-sales and after-sales services throughout the process.

5. High fineness, flexble adjustment: 325-3000 mesh.

6. Intelligent frequency conversion speed regulation device: evenly put in materials, the finished product has a higher particle size, and the particle size cutting accuracy is high.


Whatis Working Principle of Barite Ultra Fine Powder Mill?

When HGM barite ultra fine powder mill is working, all the grinding rollers are rolling on the ring. When the material is sent to the grinding chamber by the feeder, it will be driven to the edge of the turntable under the action of centrifugal force, and fall into the grinding chamber, and the material will be ground by the roller. Repeatedly squeeze, crush and grind.

The high-pressure blower sucks air into the mill, and brings the airflow with crushed materials into the classifier. The airflow is screened by the high-speed impeller of the classifier: unqualified particles will fall into the crusher and be reground. The qualified particles are mixed with air and enter the cyclone dust collector.

Most of the qualified powder will fall and be discharged from the discharge valve at the bottom. A small part of the fine powder is carried by the airflow to the dust collector and adheres to the surface of the filter bag. The pulse valve controls the injection of high-pressure gas, which causes sudden vibration of the filter bag, causing the fine powder on the surface to drop. The final materials are sent out and packaged by the conveyor belt at the bottom.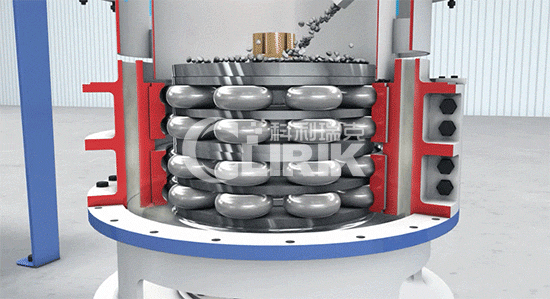 How Many Types of Barite Ultra Fine Powder Mill?

There are 5 models of HGM series barite ultra fine powder mill, which can meet different output requirements and product fineness requirements. The following table is for reference only. Different grinding materials will have deviations in parameter data. If you are interested in our HGM ultra fine powder mill, you can contact us at any time or leave us a message. Our technicians will give you the best solution and product quotation according to your material, output, and fineness requirements.
Parameters of HGM series ultrafine mill
Model
HGM80
HGM80A
HGM90L
HGM100L-Ⅱ
HGM100P
HGM125L
HGM1680L
Ring Diameter(mm)
800
800
900
1000
1000
1250
1680
Ring Number (PCS)
3
3
4
4
4
4
4
Input Size (mm)
≤10
≤10
≤10
≤15
≤15
≤20
≤20
Adjustable range of finished product (mesh)
150-3000
150-3000
150-3000
150-3000
150-3000
150-3000
150-3000
Capacity (t/h)
0.5-5.5
0.5-5.5
0.8-6.5
1.2-10
1.2-11
2.5-20
5-45
Outlet Size L*W*H (mm)
8605*4139*6050
10454*3393*6626
11735*3952*7525
14507*3633*7562
14362*4200*7562
19261*4406*8591
25067*5414*9007
Main motor power (kw)
75
75
55*2
132/75*2
132/75*2
185
315
FAQ

1. What services can we get?
Pre-sale
Free to help customers in equipment selection and scheme design

On-sale
Strictly implement quality standards, and guarantee the quality of products shipped
Strictly implement the standard process of preparation and delivery, timely and accurate stock preparation, and rapid delivery

After-sale
Overseas professional installation team provides technical guidance for equipment installation and commissioning
Train the start-up process, teardown method, common problems and maintenance service.
Professional after-sales service team, 24 hours response to customer needs

2. What payment methods can you accept?
Accepted Delivery Terms: FOB, CFR ,CIF, EXW, CPT, DDU, Express Delivery;
Accepted Payment Currency: USD;
Accepted Payment Type: T/T, L/C, Western Union;

3. Can we visit your factory?
You are always welcomed to visit Clirik! Visit our prototype and showroom.
Hot Tags: Hot Sale Barite Ultra Fine Powder Mill, manufacturers, suppliers, factory
Company strength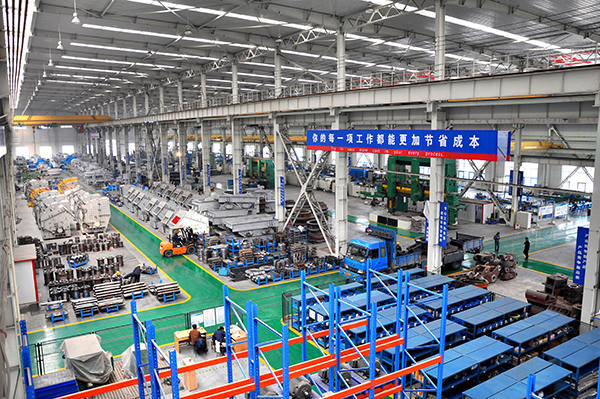 SHANGHAI CLIRIK MACHINERY CO., LTD located in PUDONG New district of Shanghai china as a pioneer enterprise, which is specializing in research, manufacture and sales of all kinds of mining equipment. Our company has already formed a full set of modern production line, equipped with intelligent, standardized testing and controlling laboratories, owned a professional team for R&D, production, sales and service.
So far, we have established a whole production chain, the products covermicro powder grinding mill, high pressure grinding mill, European version coarsegrinding mill, hammer crusher, jaw crusher, screw conveyor, bucket elevator and so on. They are widely used in the industry of mining, construction materials, chemicals, metallurgy, transportation, hydraulic engineering and so on. Specially we independently developed HGM micro powder grinding mill, which are not only renowned in domestic market, but also have been sold widely in Eastern Europe, Middle East, Africa, South Asia, Southeast Asia, Oceania, and America, etc.
We still insist on the communication and cooperation with prestigious scientific research institutions from both home and abroad to make our development ability always is in the domestic front. Based on the principle of constant innovation and quality guarantee, customer foremost, we are able to provide our customers not only the highest quality products at the most favorable price but also the most reasonable solution, such as the selection of the equipment,optimized process configuration and a full range of technical support, therefore we always follow your steps, pursue your value and achieve your benefit.