HGM
ultra fine powder mill
is one of star Chinese brand grinding mill machines, as a professional ultra fine powder grinding machine, the HGM ultra fine powder mill can be used in more than 200 kinds of stone powder grinding. Including: limestone, calcium carbonate, carbon black, calcite, barite, talcum, gypsum, dolomite, marble, mica and so on. And the powder fineness made by ultra fine powder mill can be adjusted between 300-2500 mesh. Expect the basic information, the
limestone ultra fine powder mill
also has other advantages:
1. The most common is the production of Portland cement. After breaking limestone rock crusher, re-entering the mill can meet the requirements of the cement material after grinding.
2.
HGM ultra fine powder mill
is used as a filler in the production process of plastics, paints, rubber, paper, ink and so on. Can be processed through the mill project scope 100-2000 limestone powder into full play the role of fillers.
3. The production of high-grade paper coating grade calcium carbonate products. Fine, superfine and activity of heavy calcium carbonate in the papermaking process is widely used.
4. Production desulfurization absorber. Limestone crushed to 0 ~ 2mm, desulfurization, the final reaction product is gypsum. Shnaghai Clirik production of large power plant desulfurization mill has been applied by a number of thermal power enterprises, the grinding equipment mature, high desulfurization efficiency, wide range of applications.
5. Calcined limestone, after carbonation to produce precipitated calcium carbonate products.
6. For the production of active lime, lime passivation. By lime, limestone calcination active lime production, and post-processing to produce passivated by lime.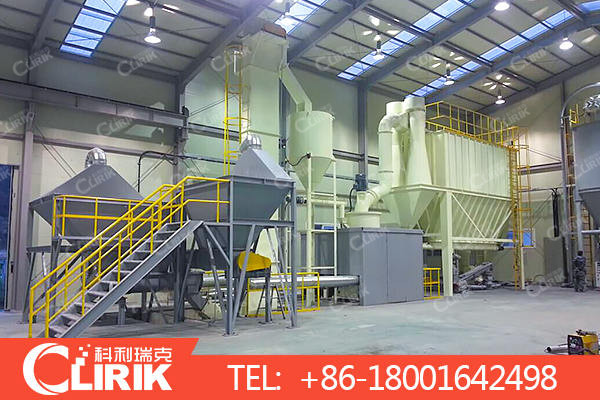 Related News